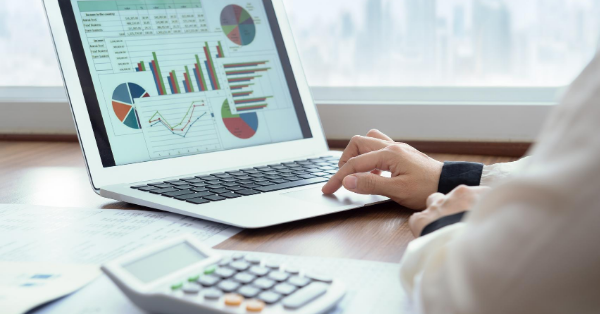 The plumbing industry can be highly competitive, depending on the location and market. Competition can be fierce in densely populated areas with a high demand for plumbing services. Many small and large businesses may be competing for the same customers, making it necessary for plumbing businesses to differentiate themselves to stand out.
Building a plumbing business with technology can help you stay organized, improve efficiency, and, ultimately, grow your business. Here are a few ways that you can use technology to build a successful plumbing business:
Invest in a Plumbing Software
Plumbing software can provide many benefits for your business, including streamlined scheduling, improved invoicing, inventory management, customer management, and mobile access. Plumbing software allows you to easily manage all aspects of your business from one central location, making it easier to stay organized and on top of your tasks.
Utilize Mobile Devices
Many plumbing software programs are accessible via mobile devices like smartphones and tablets. This allows plumbers to access important information and complete tasks while on the go. Using mobile devices, plumbers can easily update job details, check schedules, and communicate with customers, even when they're away from the office. This can help them stay organized and ensure they have all the data required to complete the job efficiently.
Implement Cloud-Based Solutions
Cloud-based solutions, like plumbing software, can also be a great way to build a plumbing business. With cloud-based solutions, you can access important information from anywhere, making it easier to stay connected with your team and manage your business from any location.
Use Social Media
Social media can be a valuable way to promote your plumbing business and connect with potential customers. By creating a business page on platforms like Facebook, Twitter, and Instagram, you can share information about your services, post pictures of your work, and interact with customers.

Utilize Online Marketing
In addition to social media, online marketing can also be a powerful tool for promoting your plumbing business. Online marketing can include search engine optimization (SEO), pay-per-click (PPC) advertising, and email marketing. By using online marketing techniques, you can reach a wider audience and attract more clients to your business.
Use Digital Tools Like Video Conferencing And Remote Management
With the current scenario of COVID-19, digital tools have gained a lot of importance. By using video conferencing, you can communicate with customers and team members remotely, and by using remote management tools, you can monitor the progress of your team members and ensure the job is done on time.
Invest in IoT Technology
Investing in IoT technology, like smart thermostats and smart water meters, can help you improve customer service. With IoT technology, you can remotely monitor and control various systems in a home or building, which can help you identify problems and make repairs more quickly.
The Takeaway
By investing in technology and using it to your advantage, you can build a plumbing business that is organized, efficient, and able to reach new customers. With the right tools, you can streamline your operations, improve your services, and, ultimately, grow your business.